Why PEPSTAR?
A talented pool of people exists that wants to help humanity by focusing their work on subject matter and issues that have profound meaning and consequences in our world.
Unfortunately, funding and producing these kinds of projects and then getting them seen and heard is extremely challenging.
PEPSTAR will provide a peace entertainment accelerator where deserving projects get the comprehensive support they need and are shared with the growing audience across our planet that is hungry for content that elevates while it entertains.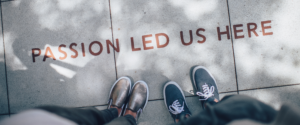 PEPSTAR Target Market & Opportunity
Now more than ever, people are looking for help with personal, community, and global challenges, and are searching for fresh perspectives and approaches.
They are also looking for ways to make an impact and find purpose in their daily lives.
Millennials are now the biggest generation and marketing studies show that ages 18-35+ are leading this positive movement towards cause engagement and social activism.
We are also witnessing an expansion of the peace economy where consumers are increasingly making decisions based on the social impact of their purchases and are drawn to businesses and organizations that give back.
Our platform connects the growing segment of the population that is seeking more out of life, and feels empowered by doing good, and introduces them to peace artists, so they can join forces in support of a better world and humanity's collective evolution.